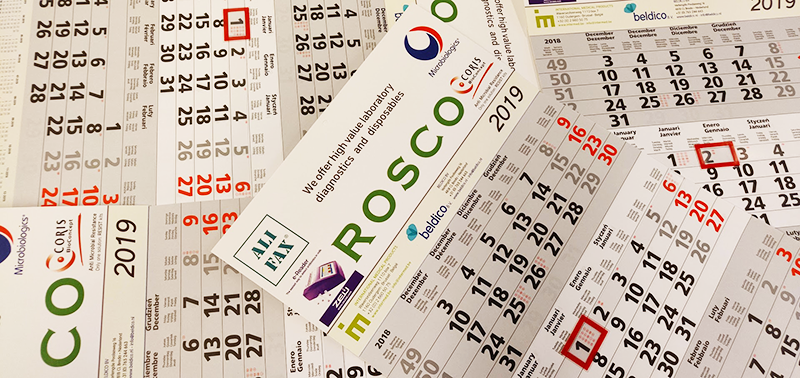 Calendar 2019 LABO
A new year, a new calendar
We are currently distributing our 2019 calendars to our customers of the laboratory environment in the Benelux.
It concerns a wall calendar with a three months overview provided with a handy date indicator!
You can find the contact details of our businesses in Belgium and the Netherlands on it.
Thanks to our suppliers ROSCO, ALIFAX, ZEULAB, CORIS BIOCONCEPT and MICROBIOLOGICS to help make this possible.
We offer high value laboratory diagnostics and disposables
Ask our Sales Manager or Sales Representative about your copy!